Hope this finds you doing well! We've had a lot going on lately. The last two months we've been renovating our new Overflow Studios space here in OKC that will serve as headquarters for Overflow Global Ministries and be used as meeting place for Overflow Church. With this now on the last stages I'm glad to be working on some new projects in music and look to work on another book. I'm getting back into that flow so to speak.
NEW RELEASE!
However, on November 27th "Rivers of Refreshing" will be released on Apple Music, Spotify and other music streaming services! Now, this is a different version that what you will find on the "Falling Waters" album. This one has a KICK! There are many ways to do a song. Hopefully you will feel the love on it and enjoy!
The easiest way to capture this new music is to "follow" on Spotify. Then they will automatically let you know when the new music is coming out.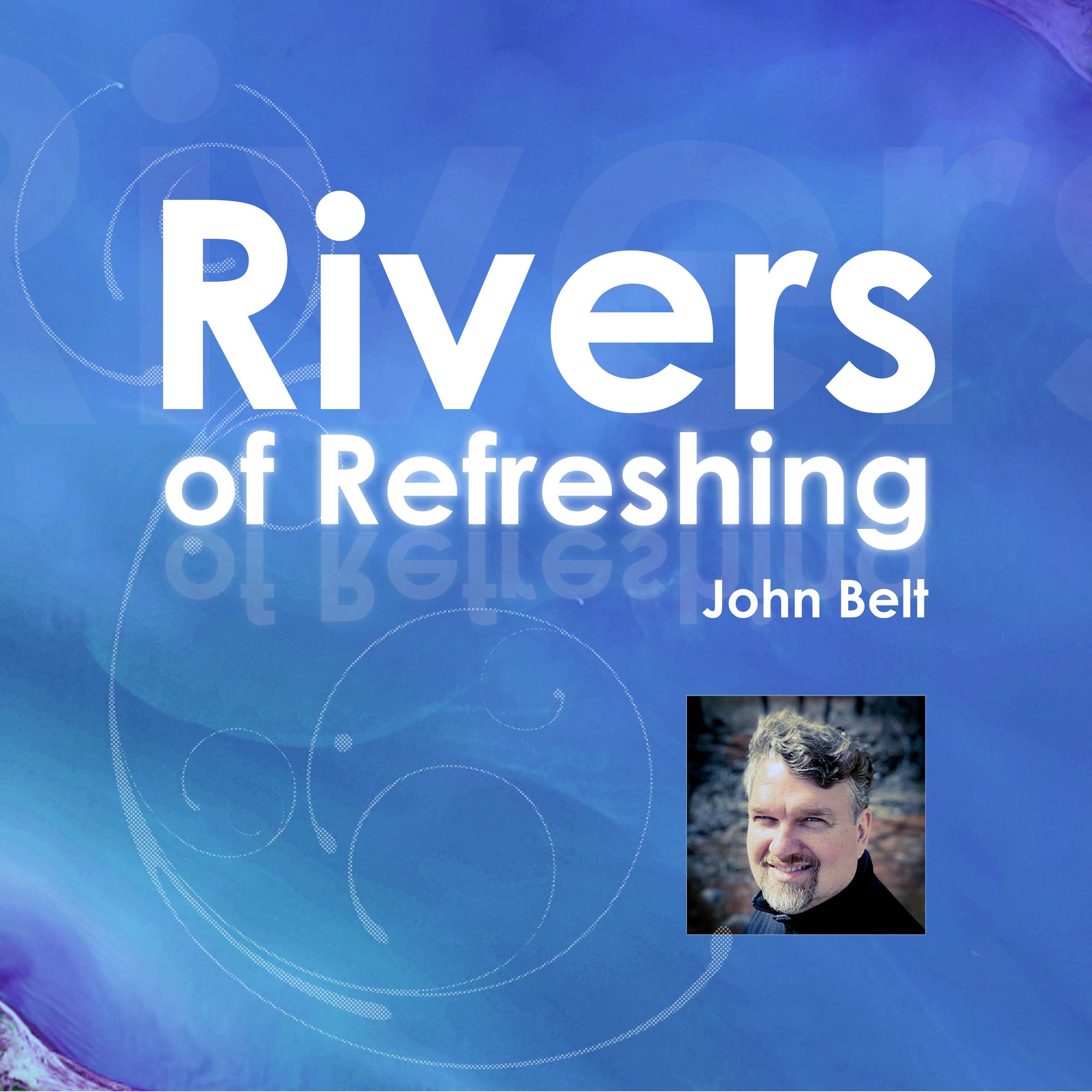 Follow on Spotify! Whether you listen to your music through CDs, downloads or through a digital streaming service, you can follow all of the new releases through Spotify!
Be notified whenever something new is released!

I'm looking forward to creating what I'm conceiving in my heart for a new instrumental. You may thinking, "How in the world can you do another?" I have to say it's just in me to do it – I like having some fresh sound for prayer times! You can't just paint one painting. Can't just write one song. For that matter, can't eat just one chip! God just continues to give the inspiration that we all need.
In the words of someone who prophesied over me so many years ago … "Be filled with the Holy Ghost and with JOY!" We all need the joy of Jesus in our lives because that joy is our strength! Remember not to take yourself so seriously but rather take GOD SERIOUSLY. Keep His praise in your mouth and be thankful in all things – and have a great day!
Enjoy God Always!
John Belt
www.johnbelt.com
Isaiah 12:3
"…with joy you will draw water From the wells of salvation."